NEUROCISE®


Exercise Your Mind and Train Your Brain-Body-Being-Behavior


Now you can "condition your self for success mindfirst" with Neurocise® - Exercise Your Mind & Train Your Brain - Body - Being AND Behavior. "Preempt Success" by practicing MindFirst! Utilize the power of tried and proven methods and technics designed to...
Trance-Form Your Talents
For Breakthrough Performance!
---
Neurocise® is Elvis' "baby"... meaning, he has worked for 20+ years putting together just the right "mix and blend" of technics, trance and training to help you to live and lead your life beyond limits. With Neurocise™ you learn to "train your mind-brain-body", your very being , so that you achieve through your behavior what Elvis calls "MindLife Balance and Mastery".
Learn more about and experience Neurocise® personally as an Optimum Performance system to help you to have more "psygiene" - mental health and clean, effective "thinking-feeling-doing" that gets you what you want in life.
Download, play and "put into action" what you learn here in your life. It will make a difference because YOU DO!
Check out our audio recordings (.mp3s) just below for purchase.
---
Custom Trance Recordings using Neurocise®
On occasion Elvis will design and record individualized trance sessions he refers to as "Neurocise" for you based on an evaluation of your needs through direct consultation with you. He will gather specific information about desired state conditions, suggestions, issues and challenges and create and tailor a trance induction (with changework/trancework) and provide this as a "ready-to-go" recording you can use for personal trance-formation. For those interested, email Elvis for a custom trance recording.

State Control MindFirst™ with NEUROCISE®


Condition Yourself for Success, Refine Your State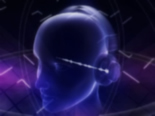 NEUROCISE® Mini-Series State Control MindFirst!
Enhance Your Awareness & Refine Your State of Mind "By Design" - "You Decide & You Design" Your States of Excellence MindFirst
Audio 1: Learn how to Quiet Your Mind & Brain & begin to design your state of mind with more intention and elegance (15 minutes - with music - Travel Time - http://tranceland.com/songtitles.php)

Audio 2: Peaking Your State & becoming more MindWise in how you Choose to "Flex" your State of Mind & Body & Emotion

Audio 3: Neurocise™ to condition yourself for more Success - Identity-Role Modeling MindFirst

Purchase the NEUROCISE® audio mini-series at the
Special Introductory Price of $14.95 (Regular $29.95)


Excellent value Buy!

Wealth Generation MindFirst™
NEUROCISE to Condition Yourself for Success, Wealth & Abundance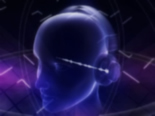 Wealth Generation MindFirst!
Exercise your mind-brain-body-behavior & create a "way of being" - Identity - as a "wealth builder". Come from this Identity-Role and generate the states, strategies & skills required for you to have more of what you want in your life. HypnoSonics Music, exercise & trance - 10 Minutes - 20 mg .mp3 download.
Purchase this product & download it immediately. You will receive the download key from LEARN USA in an email. Click & save the audio. Play direct from your computer or move to your favorite .mp3 player. This is a hypnotic .mp3. Do not operate equipment while listening.
Come from a powerful & +VIBE to Generate Wealth MindFirst in your life.
NEUROCISE® Audio

Wealth Generation MindFirst
Special Price: $4.95 (Regular $9.95)
Excellent value Buy!
---
Wealth +VIBES
Special Price: $4.95 (Regular $9.95)
10 Minute Audio - Neurocise®
Condition Yourself for Success MindFirst - Build the +VIBES to propel yourself towards "what you want" - Wealth & Abundance in your life MindFirst!
Go First MindFirst with Good +VIBES!
---
NEUROCISE® Audio

Creating a Wealthy Relationship to Money & Wealth Building MindFirst
Special Price: $4.95 (Regular $9.95)
Excellent value Buy!
Within you you have the ability to relate and create an abundance mentality! You also have a wealth of resources and knowledge inside that you can access at your beckon call. Enahnce these skills, use them - apply them to wealth building now! 15 Minute Audio - Neurocise®

---
NEUROCISE® Audio

Creating a Wealthy Way of Being & DOing for Success
Special Price: $4.95 (Regular $9.95)
Excellent value Buy!
Take a Trance to condition yourself for success... to design a Desired State Identity - and Spin It Into Being so that you can "go and do" what it takes to be and do wealth from the inside out mindfirst! Trance: 20 minutes (music and vocal) - Hypnotic. Do not operate machinery or drive a motor vehicle while listening to these audios.

Emprinting Skills & Desired State Abilities
NEW NEUROCISE® Audio - Enhancing Confidence and Competence MindFirst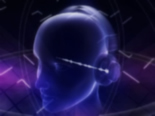 NEUROCISE® Audio
Emprinting Skills and Desired State Abilities
Elvis guides you through a process of emprinting an experience on your Time-Line and establishing the resources, states and skills for Future You. A simple, yet powerful transformational process to add to your skills and abilities, to you and your future you. Emprinting done within your "mind zone" ability" to entrain inner self with positive imagery, sensations and Time-Lining confidence and competency. Excerpted and created from a "Live" training in Copenhagen, Denmark (come4learning.com)
10+ Minutes - 20.37 mg download.
Special Price: $4.95 (Regular $9.95)
A very cool process - relaxing and invigorating!

Forming What You Want True of You NOW™


Configuring What You Want with the Well-Formed Conditions and iVIBES™ Model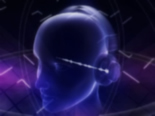 NEUROCISE® Audio
Forming What You Want True of You NOW!
In this exercise Elvis assists you in putting together just the right mix of who you are and what you value and envision, believe and expect to get what you want in your life. You will experience a hypnotic and highly detailed and empowering process that will help you to define and refine the very elements of excellence required to succeed at achieving your Desired State Outcomes and direction in your life now and in the future. Simple yet elegant, this piece guides you through what Elvis refers to as Focused Identity-Role Modeling™ (FIRM) so that you get a "firm" understanding and foundation to go for what you want.
Get into a relaxed state, come from a powerful and +VIBE and fashion and integrate failsafe performance so that you go beyond what you thought previously possible.

16.5 Minutes - 33.43 mg download. Go First MindFirst for Good VIBES!

Design Solution Processing™


Detailing and Experiencing Distinctive States of Pleasure, Passion and Excellence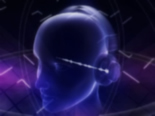 NEUROCISE® Audio
DSP™ - Feel Good on Purpose!
An exercise that leads you hypnotically through the process to define and refine, to create a positive, powerful, pleasurable and productive experience today!

Why not be more purposeful, and intentionally do your very best states and strategies, skills and behaviors. You deserve it don't you?!! 15 Minutes - 29 mg download. Take the Time to Think it Through Before You DO MindFirst!


Special Price: $4.95 (Regular $9.95)
What a deal! That's Right!

Effective and Complete Communication™


Make Contact and Come From a Great Communicator State

Effective and Complete Communication™ - ECC
In this audio-series (3 audios), Elvis Lester, Master Trainer of NLP and NLP Change Master™, introduces you to how to "come from" your best operating states, strategies and skills for more "effective and complete communications". Here you will learn how to get into a great state as a communicator and design, detail, tailor and deliver your communications for yourself and for those with whom you "make contact". Elvis leads and guides you through a series of NLP exercises and Neurocise™ and assists you in installing, utilizing and applying the skills to master your ability to communicate with high level influence and precision. Each audio includes opportunities for both learning and practice. This is the first in a set of audios on Effective and Complete Communication™. Elvis introduces you in this mini-series to many powerful elements of complete communication as a fantastic opportunity to enhance your communication skills. Get this audio to "get started" on the path to Communication Mastery!
ECC OUTLINE: Click here for detailed synopsis of what is in ECC (.pdf)
3 Audios (23 minutes each, exercises/Neurocise® and guided instruction)

MORE NEUROCISE® AUDIOS


Purchase & Download Audios by Elvis Lester

Enjoy here Elvis' very own models and creations. Because you can...
Learn at accelerated rates with NLP, DHE™, Hypnosis and Neurocise®. What you will find here is unique and custom designed to help you in-mind.
---
NEW AUDIO: ACTION GENERATOR FOR SUCCESS MINDFIRST!
1. Clear and Clean out any bind on your mind.
2. Clarify what you want.
3. Design a way to get it.
4. Experience it in your mind first.
5. Make it pleasurable, attractive & compelling.

.mp3 32.8 mb - 17 minutes - music and trance with Elvis Lester
$4.95
---
AUGUST RISING
Aligning Unconscious & Meta-Conscious Resources Deep Inside Trance - Double Induction
.mp3 60.2 mb - 30 minutes - music and trance with Elvis Lester
$4.95
---
OPENing UP Positive Abilities - How to Enter trance & Open Your Own Mind ZOne Way of Communicating to Yourself in Trance & Accessing Positive Abilities
Audio by Elvis Lester - Trance; Music: All In A Dream produced by TranceLand Productions & HoSongs (Howard Helm - musician) - 35.5 minutes - 74 mg.
How do you open up your own mind and body to more positive abilities? Can you slow time down and access your resources at will... breathing, listening, really hearing consciously AND un-consciously? How do you "psynthesize" and Formulate your Vision & Values - what makes you "who you are"? Just how do you represent inside what it is like for you to process and to engineer - create within in the space inside of you - to operate in ways that allow you to do things... differently - faster, easier and quicker?
The Simplicity of Solutions... that can be generated at the un-conscious levels that your conscious mind can appreciate the ability of your unconscious' mind's ability to generate the mix of what you believe in and expect to happen in your life... What your intentions are and plan for - out there in the middle of the mind... for you - can allow yourself to "create and generate" solutions easily... from multiple directions... in mind.
The Psynthesis we have the ability to do is so powerful - when you engage your abilities to communicate and in-form yourself - taking the time to go inside and relax - release - resolve yourself to trust your unconscious to support you in all of your endeavors in balanced and aligned ways. Entertain various ideas, with a sense of acceptance and openness and appreciation finding precious this opportunity you have to know and to do more with and within your life..
.mp3 70.9 mb - 35:36 minutes - music and trance with Elvis Lester
$4.95
---
POWERFUL PHYSIOLOGY INVOLVED IN EXCELLENCE
Access your most powerful physiology and get your body involved to the level of embodying states of excellence for more balance and power and poise.
.mp3 23 mb - 20 miutes
$2.95
---
FREE AUDIO: THE POWER OF ASSOCIATION
Positive Performance MindFirst
Be my guest and listen to the AUDIO of "The Power of Association - PsyPerformance™ & Neurocise®. Here I am responding regarding "association and way of being in the world" for Optimum Performance.

.mp3 25 mb - 12:36 minutes - music with audio by Elvis Lester
Click here to download your FREE Product Now!
---

MindLife™ Balance and Mastery


Audio Series


Many talk about Balance and Mastery, but few come to know how to do it from the inside out. Elvis has mastered NLP, Hypnosis, DHE and created his own combination and blend of the most powerful human excellence technologies on the planet. Here he makes what he has learned available to you along with his heart and passion for serving and sharing the resources he has come to love.

Peace Inside


From on High


Peace of Mind, or what Elvis refers to as MindPeace, is not hard to come by. It is simple and it is easy, if you don't make it hard "to do" - that's right - it takes some doing. But it is a doing of a different kind of mind-set. One that takes you to a whole new level of experience of what it is like for you to do "trance", hypnotic relaxation, self-hypnosis and what Elvis refers to as "letting go" - unwinding for peace of mind inside.

MindLife Mastery and Balance


Taking Action MindFirst


MLM - MindLife Mastery and Balance. Series of Audios for improving performance and optimizing how you run your brain.

Your Mind Works Perfectly Fine


Just Giving You Signs - Do Cues


Yes, believe it! Your mind does work perfectly fine just for you. It is always in service to you, providing you information, not problems, not illness or dis-ease but real and valuable in-formation. It is always working overtime to help you "figure it out" what it is that you do want and how to make it happen. Start reading the signs of the mind and respond with even more positive expectancy and Maximum Action in life.
Your Mind Works Perfectly Fine - Watch & Listen to the video free!

DISCLAIMER


Important Information regarding use of audios & materials

DISCLAIMER
The author(s) & the publisher(s) do not prescribe any of the materials, techniques or concepts presented in these written materials or on the audio(s) as a form of treatment or therapy for any illness or disorder, mental, emotional or physical. It is not the intent of the author(s) & publisher(s) to diagnose or prescribe treatment or therapy. The intent is to offer health & mental health related information to assist you in working with any health or mental health related specialist you may choose, now & in the future, recognizing that within the health, medical, mental health, dietary, & exercise fields there are widely divergent viewpoints & opinions.  Before beginning any practice related to health, medical, mental health, diet or exercise, it is highly recommended that you first obtain the consent & advice of a recognized medical or mental health professional.  Should you choose to make use of the information contained herein yourself, without first consulting a health or mental health professional, you are prescribing for yourself, which is your right. However, the author(s) & publisher(s) do not assume any responsibility whatsoever under any conditions or circumstances.  It is strongly recommended that you do not listen to the audio while you're driving or operating an automobile/motor vehicle or equipment. Thank you.